Hinegardner's Annual Cider Day!

Good crop of Jonathon this year and also Golden Delicious (Good Cider).
We will have our Cider Day October 8th 1 PM to 5 PM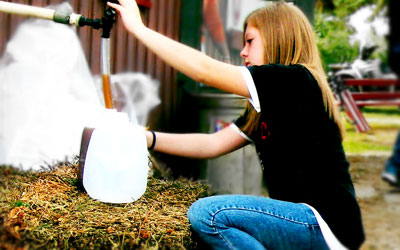 We invite customers, friends and family to harvest apples with us. These apples are collected in wagons and made into fresh apple cider while you watch!
Beginning this year (2015) due to Department of Public Health rules, the public will no longer be able to bring and fill their own containers with cider. New plastic containers will need to be purchased from us here at Hinegardner's Orchard.
We will have certain areas in the orchard available where people can a pick a bushel of apples and turn it in to the "Orchard Crew."
For each bushel of apples picked the "picker" is given a ticket that is good for 1 Free gallon of Fresh (made that day) Hingardner Apple Cider.
The general public is invited and encouraged to participate in apple cider making!
We have families that make our cider day an annual event.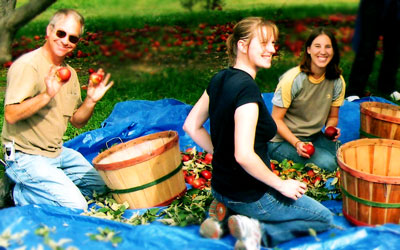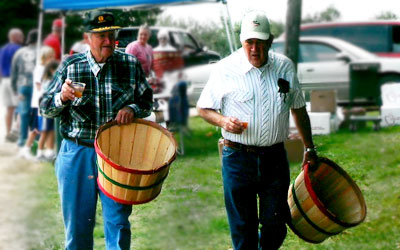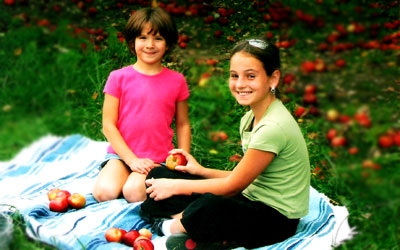 During Cider Sunday you may be able to purchase cider at reduced prices if you are not in the mood to become a cider maker yet.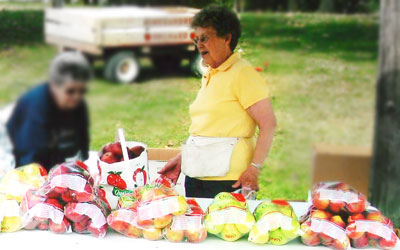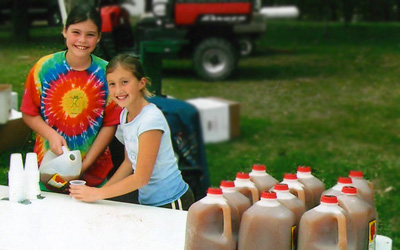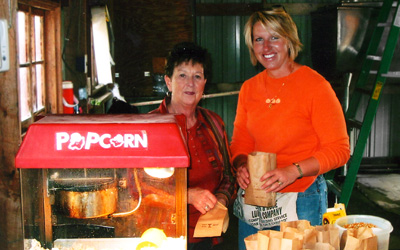 Cider Sunday is our last weekend that we are open for the year. All of our fall produce will be available along with caramel apples, apple pies and free popcorn!